If you're looking for ways to increase your lead generation and grow your business, then you should consider using LinkedIn. As one of the most popular professional networking sites in the world, LinkedIn offers a great platform to showcase your skills, products, and services. But generating leads, building relationships, and making sales on LinkedIn is not as easy as it sounds. You need to have an effective strategy in place that will set you apart from the competition and capture the attention of potential buyers. In this article, we'll discuss 15 LinkedIn growth hacks that will help you boost your lead generation in 2023. From building relationships with influencers to optimising your profile for search engines, these tips will put you on the path to success!
The Benefits of LinkedIn for Lead Generation
As the largest professional networking site, LinkedIn boasts over 610 million members in more than 200 countries and regions. It is no wonder that LinkedIn has become one of the top choice platforms for business professionals to generate leads.
There are a number of reasons why LinkedIn is so effective for lead generation. First, LinkedIn allows you to target your audience with laser precision. You can search for leads by job title, company size, industry, and other criteria. Second, LinkedIn offers a variety of ways to connect with potential leads. You can send messages, InMails, or connect with leads through mutual connections. Third, LinkedIn is a trusted platform that businesses use to research potential vendors and customers. This means that when you reach out to a lead on LinkedIn, they are more likely to take your outreach seriously.
If you're looking for ways to boost your lead generation on LinkedIn, here are a few growth hacks to try:
1) Join Relevant Groups: There are over 2 million groups on LinkedIn, spanning every industry imaginable. By joining relevant groups, you will be able to connect with potential leads who share your interests. You can also join groups that your target market is active in and participate in discussions relevant to your business.
2) Publish Articles: Publishing articles on LinkedIn is a great way to position yourself as an expert in your field and build trust with potential leads. When writing articles, make sure to include calls-to-action (CTAs)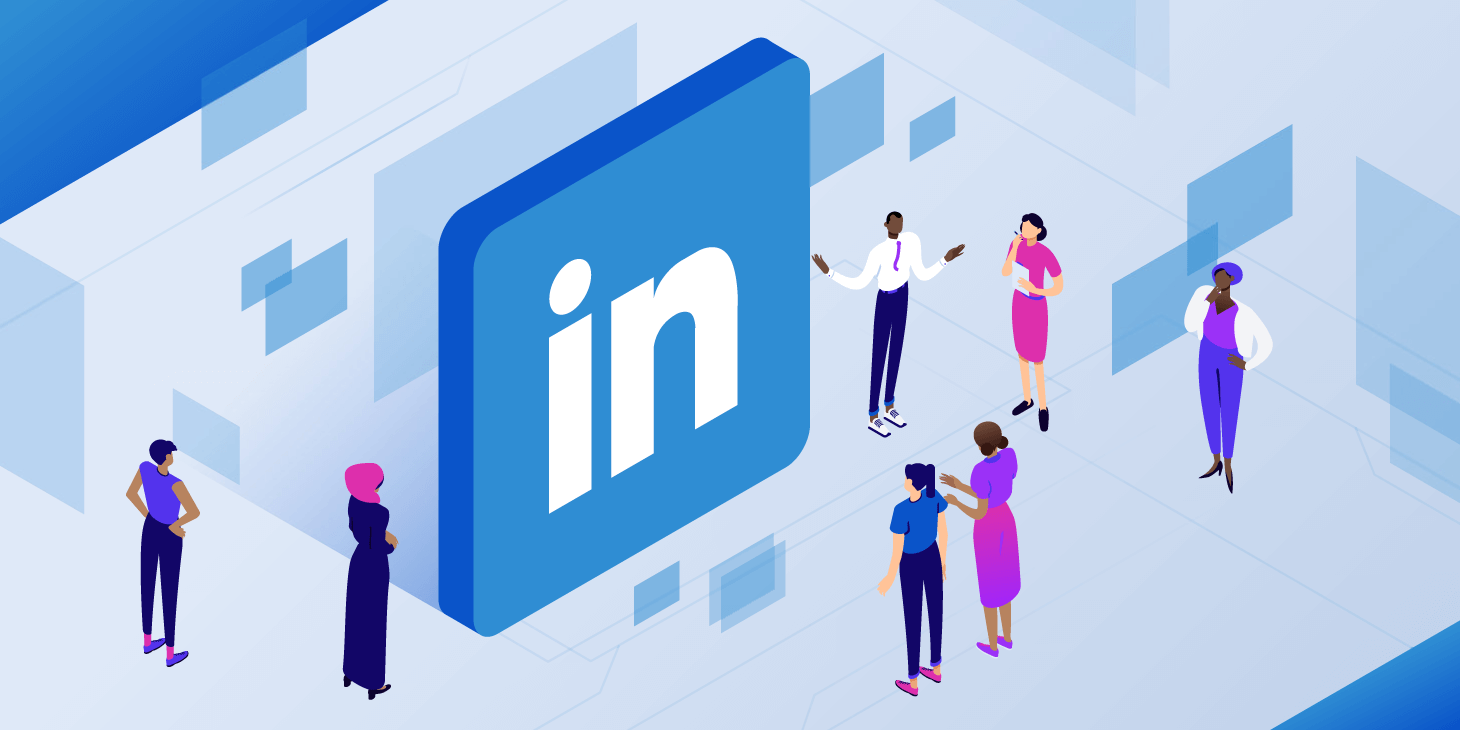 15 LinkedIn Growth Hacks
If you're looking for ways to boost your lead generation on LinkedIn, here are some hacks that can help:
Use LinkedIn Advertising: LinkedIn Ads is a great way to target potential leads and get your message in front of them. You can target leads based on their location, job title, company size, or other criteria.
Connect With Prospects In Their Network: If you can find 2nd or 3rd degree connections with your prospects, you're more likely to be able to connect with them. This is because you have something in common with them – someone they know and trust has endorsed you.
Send Personalised Messages: When sending messages to potential leads, make sure they are personalised and relevant to the person you're reaching out to. Generic messages are more likely to be ignored.

Provide Valuable
How to Optimise Your LinkedIn Profile for Lead Generation
If you're looking for ways to generate leads on LinkedIn, you're in the right place. In this article, we'll share with you some growth hacks that will help you optimise your LinkedIn profile for lead generation.
Here are some tips to get you started:
Use compelling headlines and images
Your headline and profile photo are the first things people will see when they come across your profile. So make sure they're attention-grabbing and give a good impression of who you are and what you do.
Fill out your profile completely
A complete LinkedIn profile signals to potential leads that you're a credible source of information. Include details about your work experience, education, skills, and interests. And don't forget to add a professional headshot!
Join relevant groups
Joining relevant groups is a great way to connect with potential leads who share your interests. It's also a good way to show off your expertise and build authority in your field.
Publish articles and blog posts
Publishing articles and blog posts on LinkedIn is a great way to demonstrate your thought leadership and attract potential leads who are interested in what you have to say. Make sure to include a call-to-action in each piece of content you publish, inviting people to learn more about what you do.
Why LeadsChilly is Best to boost the Lead generation
If you're looking for a surefire way to boost your lead generation, you can't go wrong with LeadsChilly. Here's why:
We have a massive database of over 200 million LinkedIn users.

We offer highly targeted lead generation services. You can target leads by industry, job title, company size, location, and more.

Our prices are very competitive. You can get started as it costs very less.

We have a team of experienced lead generation experts who will work with you to create a custom plan that fits your needs and budget.

We offer a 100% money-back satisfaction guarantee so you can try us .
The Best LinkedIn Groups for Lead Generation
As a business professional, LinkedIn is a powerful tool for networking and building relationships. But did you know that LinkedIn can also be a great source of leads?
There are many LinkedIn groups dedicated to lead generation. Here are some of the best:
The Sales Lead Management Association (SLMA) has over 25,000 members and is a great place to network with other sales and marketing professionals.

The American Marketing Association (AMA) has over 50,000 members and offers discussions on all aspects of marketing.

HubSpot's Inbound Sales & Marketing Community has over 60,000 members and provides resources and advice on inbound sales and marketing tactics.

The Lead Generation Expert Group has over 6,500 members and is a great place to learn about lead generation strategies from experts in the field.

The B2B Lead Generation Club has over 4,000 members and focuses on sharing information about lead generation techniques that work for businesses in various industries.
Conclusion
With the help of these LinkedIn growth hacks, you can easily grow your lead generation in 2023 and beyond. By taking advantage of all the features available on LinkedIn, such as creating an engaging profile page, writing powerful posts, optimising your keywords for better visibility and using external tools to monitor metrics and results; you can increase both organic traffic to your profile page as well as direct leads from potential customers. Start by making small changes today that will have a lasting impact later this year – it's never too late to start working towards success!