In a rapidly developing world, it's more important than ever to know how to find and contact potential customers. With technology changing so rapidly, new ways of marketing and sales are constantly emerging—and with that, new lead prospecting practices. To help you stay ahead of the curve, we've compiled a list of 10 best lead prospecting practices and tips that you can use in 2023 and beyond. From using AI to personalizing your messages, these tips will help you close more deals and increase your sales.
Creating a Prospect List
When it comes to lead prospecting, the first step is creating a list of potential leads. This can be done a number of ways, including using data from your CRM, subscribing to lead lists, or conducting research on your own.
Once you have a list of potential leads, it's time to start reaching out and building relationships. The best way to do this is by providing value upfront. This can be in the form of helpful resources, personalized messages, or anything else that will show your leads that you're worth doing business with.
By following these best practices, you'll be well on your way to generating more qualified leads and closing more deals.
Research Your Prospects
When you're looking for new leads, it's important to do your research to make sure they're a good fit for your business. Here are some tips for researching your prospects:
Check out their website. Take a look at their website to see what kind of business they're in and what they offer. This can give you a good idea of whether or not they'd be interested in what you have to offer.
See if they're active on social media. If they are, take a look at what kinds of things they post about and see if there's anything you can learn about their business and interests.
Google them. See what comes up when you Google their name or their business name. This can help you learn more about them and see if there are any red flags that come up that you should be aware of.
Check out review sites. Sites like Yelp and Google Reviews can give you insights into what others think of the prospect's business. If there are mostly positive reviews, that's a good sign! However, if there are mostly negative reviews, it might be best to steer clear.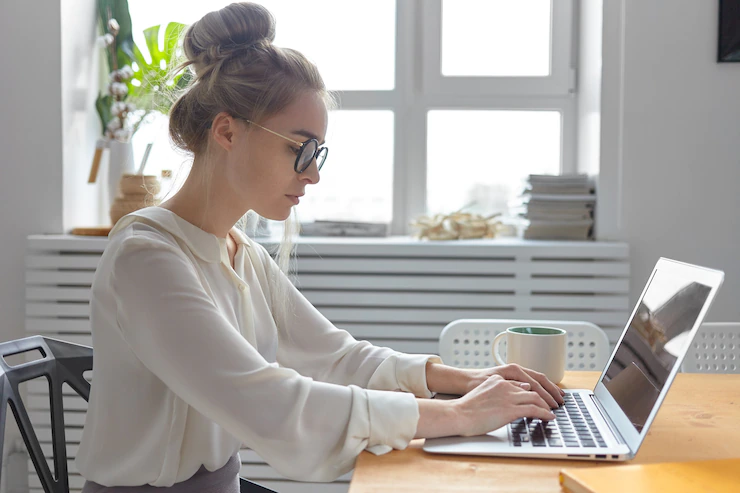 Cold Calling
Cold Calling-

Cold calling can be an effective way to reach new prospects, but it takes a lot of time and effort to do it right. Here are some tips to help you get the most out of your cold calling:

Plan your calls in advance. Decide who you're going to call, when you're going to call them, and what you're going to say. Having a plan will help you make the most of your time on the phone.

Get organized. Keep a list of all the people you've called, when you called them, and what the outcome was. This will help you keep track of your progress and follow up with prospects who are interested in what you have to offer.

Be prepared for rejection. Not everyone is going to be interested in what you have to say, so don't take it personally if someone hangs up on you or tells you they're not interested. Just move on to the next call and keep trying.

Be persistent. The more calls you make, the more likely you are to find someone who's interested in what you have to say. Don't give up too soon – keep making those calls!
Networking
If you're not networking, you're not lead prospecting. It's that simple. Networking is the process of building relationships with potential customers, and it's a key part of any lead prospecting strategy.
There are a few different ways to network, but the most effective way to network for lead prospecting is through face-to-face interactions. Attending industry events, trade shows, and conferences is a great way to meet potential customers and build relationships. You can also build relationships by joining relevant online communities and participating in discussion forums.
When you're networking, keep your sales pitch to yourself. Your goal should be to build relationships and learn about potential customers, not to sell them on your product or service. If you focus on building relationships, the sales will come naturally.
LinkedIn
LinkedIn is the perfect platform for lead prospecting. You can search for potential leads by their industry, job title, or location. You can also join relevant groups and participate in discussions to get noticed by potential leads.
When you find a potential lead, send them a personalized message asking if they're interested in learning more about your product or service. If they are, set up a time for a call or meeting.
LinkedIn is a great way to connect with potential leads, but it's not the only platform you should be using. Make sure to also utilize other social media platforms, like Twitter and Facebook, to reach even more prospects.
Email Marketing
Email marketing is still one of the most effective ways to reach out to potential customers. In order to maximize your chances of success, there are a few best practices you should keep in mind.
First and foremost, make sure your email list is up-to-date and accurate. There's no point in sending emails to people who aren't interested or who will never see them.
Second, personalize your emails as much as possible. Generic emails are more likely to be ignored or deleted. Instead, take the time to write a personalized message that will resonate with your recipient.
Third, don't be afraid to experiment with different subject lines, calls to action, and email formats. What works for one person may not work for another, so it's important to find what works best for your audience.
Finally, always track your results so you can see what's working and what isn't.Lead prospecting is an ongoing process, so it's important to constantly be testing and tweaking your approach. By following these best practices, you can ensure that your email marketing campaigns are as successful as possible.
Direct Mail
Direct mail can be a great way to reach out to potential customers and generate leads. However, it's important to make sure that your direct mail campaign is targeted and well-executed in order to be successful. Here are some tips for making your direct mail campaign a success:
Target your audience: make sure you target your direct mail campaign to those who are most likely to be interested in your product or service. This will ensure that you're not wasting your time and money on those who are unlikely to convert into customers.
Personalize your messages: Take the time to personalize your direct mail messages. This will help them stand out from the rest of the junk mail that people receive, and it will also show the recipient that you're taking the time to connect with them on a personal level.
Make it visually appealing: People are more likely to pay attention to direct mail that is visually appealing. Make sure your direct mail piece stands out with an eye-catching design.
Include a call to action: Be clear about what you want the recipient of your direct mail piece to do. Include a strong call to action so they know exactly what you want them to do next.
In-Person Meetings
In-person meetings are still one of the best ways to prospect for new leads. There are a few things you can do to make sure your in-person meetings are productive and successful.
First, do your research before meeting with a potential lead. You should know their pain points, what they're looking for, and how your product or service can help them. This will help you tailor your pitch and increase the chances of getting them to convert into a paying customer.
Second, be prepared to answer any questions they may have. They may want to know more about your product or service, your company, or your pricing. It's important that you're able to confidently answer these questions so that you can build trust with the potential lead.
Finally, always follow up after an in-person meeting. Send them a thank you note, connect with them on social media, or give them a call to check in and see how they're doing. This will help keep you top of mind and increase the likelihood that they'll do business with you in the future.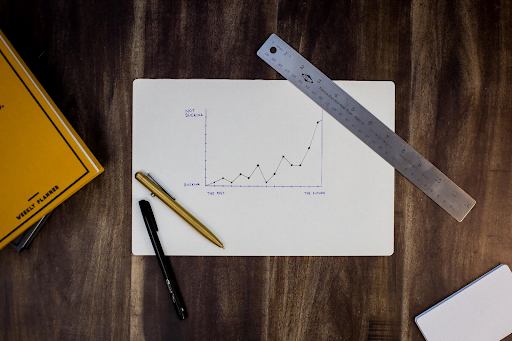 Trade Shows and Events
Trade shows and events can be great opportunities for lead prospecting. By attending trade shows and events related to your industry, you can network with potential customers and build relationships that may lead to sales down the road. Here are a few tips to make the most of trade shows and events for lead prospecting:
Do your research ahead of time. Before attending a trade show or event, take some time to research the attendees. This will help you identify potential customers and target your networking efforts.
Get a list of attendees in advance. If possible, get a list of attendees in advance so you can do your research and start reaching out before the event even starts.
Attend events that are relevant to your business. Attending events that are relevant to your business will increase the chances that you'll meet potential customers. However, don't rule out attending other types of events as well – you never know who you might meet!
Bring plenty of business cards. Make sure you have plenty of business cards on hand so you can exchange contact information with potential leads.
Follow up after the event. Once the event is over, follow up with the contacts you made. Send them an email or give them a call to continue the conversation and build on the relationship you started at the event
Conclusion
If you're looking for the best lead prospecting practices and tips in 2023, look no further. We've gathered 10 of the most effective methods to help you get started on your journey to successful lead generation. Remember to always keep your target audience in mind, and never give up on your leads until you've exhausted all avenues. With these practices and tips, you'll be sure to find success in your lead prospecting endeavors.