The new year is here, and with it comes the promise of new opportunities—including in B2B marketing. Staying ahead of the curve in B2B data provision is essential to keeping your outreach relevant, targeted, and effective. The right data provider can make all the difference in your marketing campaigns, so it's important to choose wisely. To help you select a data provider that will set you up for success in 2023, we've compiled a list of the top 15 B2B data providers. These companies are leaders in the field, offering high-quality data and valuable insights to help you reach your target market.
Lead411
Lead411 is a great data provider for companies that are looking to improve their outreach. Lead411 provides data on over 10 million businesses and 100 million consumers. This data can be used to create targeted marketing lists, find new customers, and track your competition.
Data.com Connect
If you're looking for a top-notch data provider to improve your outreach, look no further than Data.com Connect. With over 10 million business contacts and 30,000 companies in their database, they're sure to have the right leads for you. Plus, their real-time updates mean you'll always have the most up-to-date information.
D&B Hoovers
D&B Hoovers is a leading provider of business information and insights. Their vast database includes over 85 million companies worldwide, making it an invaluable resource for businesses of all sizes. D&B Hoovers offers a variety of plans and pricing options to suit the needs of any business. Their comprehensive suite of tools and services can help you find new customers, connect with prospects, and grow your business.
InsideView
If you're looking to improve your business outreach, you need the best data providers. And when it comes to business data, InsideView is one of the best in the business.
InsideView provides accurate and up-to-date information on over 20 million companies, including contact information, financials, news, and social media updates. This wealth of data can be extremely valuable for sales and marketing teams looking to target new prospects or stay up-to-date on their existing clients.
What's more, InsideView offers a number of features and integrations that make it easy to use this data to improve your outreach efforts. For example, you can use InsideView Insights to get real-time alerts on important news affecting your target companies. And with InsideView Enrich, you can quickly and easily add missing or inaccurate data fields to your CRM records.
Whether you're looking for better leads, more targeted client outreach, or simply want to be able to keep tabs on your entire ecosystem, InsideView should be at the top of your list of data providers.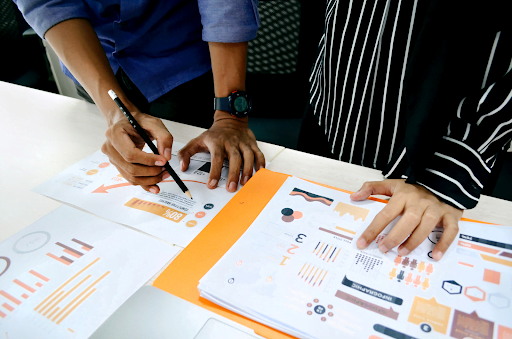 LinkedIn Sales Navigator
LinkedIn Sales Navigator is a powerful tool that can help you improve your outreach and connect with potential customers. With Sales Navigator, you can search for potential customers by job title, company size, location, and more. You can also view profiles of potential customers and see their contact information. LinkedIn Sales Navigator also allows you to save potential customers to your lists so you can follow up with them later.
NetProspex
NetProspex is a powerful business intelligence tool that provides users with access to detailed information on over 60 million companies worldwide. With NetProspex, users can quickly and easily find contact information for key decision makers within target organizations. Additionally, NetProspex offers a range of features designed to help users maximize their outreach efforts, including the ability to create custom lists of target companies and individuals, track email campaign results, and more.
UpLead:
UpLead is a great resource for businesses who want to improve their outreach and connect with new potential customers. With UpLead, you can search for leads by company name, industry, location, and more. Once you find a lead that you're interested in, you can contact them directly through the platform. UpLead also allows you to view the contact information of previous customers, so you can get an idea of who they are and what they're looking for.
ZoomInfo Community Edition
If you're looking for a data provider that can help improve your outreach efforts, ZoomInfo Community Edition is a great option. ZoomInfo Community Edition is a free, online directory of business professionals that includes detailed information on over 5 million companies and 50 million people. You can use the search tools to find potential customers and contacts by location, industry, company size, and more. ZoomInfo also offers a paid subscription service that provides access to even more data and features.
LeadsChilly
If you're looking for a Business-to-Business (B2B) data provider to help improve your outreach efforts, LeadsChilly is a great option. LeadsChilly provides high-quality data that can be used for a variety of purposes, including lead generation, market research, and competitive analysis.
LeadsChillyoffers both free and paid plans. With the free plan, you can get up to 2000 leadsper month. Paid plans start at $49 per month and give you access to unlimited leads.
One of the best things about LeadsChilly is that it offers a wide range of data sources. You can choose to search by company name, URL, or industry. This makes it easy to find the right leads for your business.
Another great feature of LeadsChilly is its ability to enrich existing data. This means that you can add missing information to your database, such as contact details or social media profiles. This can be extremely helpful when trying to reach out to new leads.
Overall, LeadsChillyis a great choice for businesses that are looking for high-quality B2B data providers. It offers a wide range of features and is very affordable.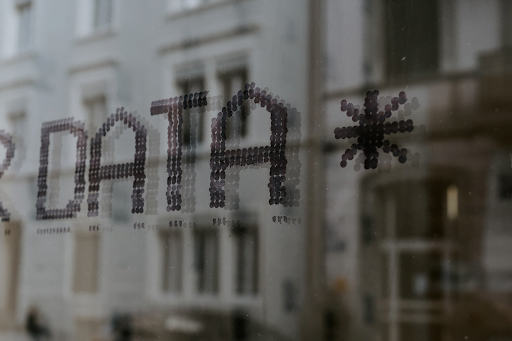 Datanyze Universe
There are a lot of data providers out there. How do you know which one is the best for your needs? We've compiled a list of the top BB data providers to help you improve your outreach.
Datanyze is a powerful tool that gives you access to over 8 billion professional profiles. It's perfect for identifying key decision makers, building lists of target companies, and generating targeted leads.
LinkedIn Sales Navigator is a great tool for sales professionals who want to target specific companies and individuals. It provides access to millions of profiles and allows you to filter by job title, company size, industry, and more.
LeadIQ is another great option for sales professionals. It provides access to over 150 million business contacts and allows you to quickly build targeted lists of leads.
These are just a few of the great data providers out there that can help you improve your outreach. Do some research and find the one that's right for you.
Salesfully
Salesfully is a cloud-based sales intelligence platform that provides users with data-driven insights to help them close more deals. The platform offers a comprehensive database of over 120 million business and consumer contacts, as well as powerful tools for building custom lists and conducting targeted outreach.
With Salesfully, users can take advantage of advanced search filters to find the right leads, and then use the built-in CRM to manage their contact lists and track their progress. The platform also provides users with actionable insights through its real-time dashboards and reports.
DiscoverOrg
DiscoverOrg is a data provider that offers a wide range of information on companies and decision makers. They have a robust database that includes over 30 million companies and 350 million contacts. In addition, they offer a suite of tools to help you better understand your target market, create targeted lists, and track your progress.
RainKing
RainKing is one of the top data providers that can help improve your outreach. They offer a variety of data-driven tools to help you reach your target audience. Their services include:
A powerful search engine that can help you find the right contact information for your target market

A directory of over 14 million business contacts
A CRM integration that can help you keep track of your contacts and their interactions with your brand
An account-based marketing platform that can help you personalize your outreach efforts
If you're looking for a data provider that can help you improve your outreach, RainKing is a great option. They offer a variety of powerful tools to help you reach your target audience and nurture your relationships with them.