5 Lead Magnets Every Business Should Invest In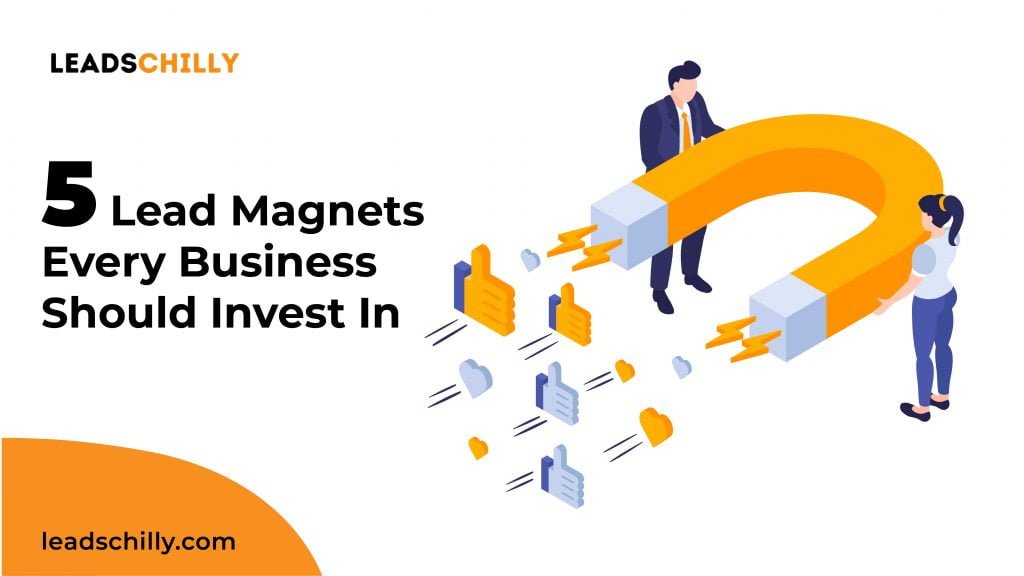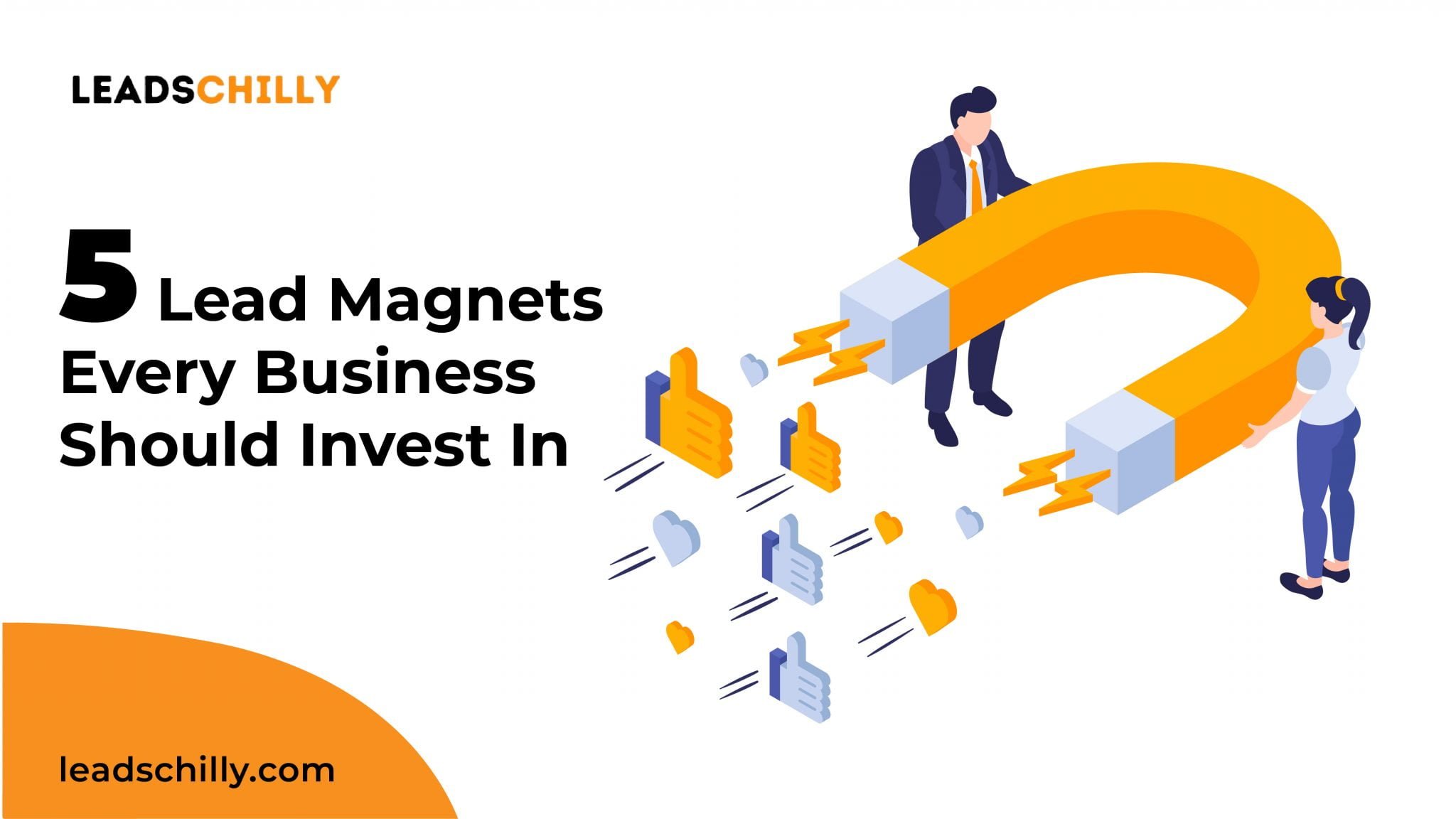 The competition for attracting the right customers is getting fierce day after day. Businesses find it difficult to reach out to potential customers and engage them with the brand. The traditional process of lead generation is slowly turning out to be ineffective.
Hence, eliminating those annoying phone calls and monotonous cold emails and jazzing up the lead generation process with excellent sales lead generation tools, takeaways, and rewards can help businesses make a good impression on prospects.
Lead magnets, as these takeaways are commonly called, encourage prospects to subscribe or sign up for a product or service. By providing valuable content to prospective customers in the form of a downloadable resource, such as an ebook, PDF file, or checklists, businesses can capture their email addresses or other contact information.
You can manage this information in an intuitive lead generation tool, such as LeadsChilly, and engage your prospects to build strong relationships.
In this article, we will learn more about lead magnets and various lead magnet ideas to capture the best leads and convert them into customers.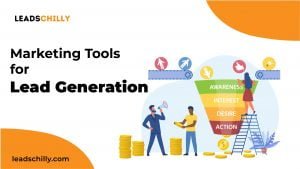 Why Lead Magnets Are Important for Your Business
Lead magnets are the best mediums to generate B2B leads online. Here are a few reasons why businesses should invest in creating lead magnets.
It helps in drawing the attention of the customers to your products or services.
It establishes your company as an industry expert delivering value to the audience and strengthens your brand image.
It personalizes your marketing campaigns by helping you serve customized content to the audience. You can use various marketing tools for lead generation to serve personalized messages to prospects.
It helps develop a sense of trust in the minds of prospects by offering them a chance to learn about your company and its offerings.
It provides an efficient medium to grow your email database and boost email marketing efforts. You can also leverage email finder tools or email leads generation tools to simplify your efforts.
5 Types of Lead Magnets Every Business Should Include in Their Marketing Strategy
Ebooks are one of the best ways to capture leads and increase brand awareness. In fact, 51% of B2B businesses have included ebooks in their marketing campaigns.
Businesses can create ebooks containing informative content, instructional content, how-to guides, detailed explanations, tips, and tactics. If you have an active blog where you publish industry-specific articles, you can combine these articles and convert them into an ebook.
Being informative, these ebooks deep dive into specific topics and helps the readers understand them easily.
Case studies are one of the most compelling proofs of the benefits your products or services offers. They help readers understand how the products can simplify their processes or tasks via detailed insights into how those products helped other companies.
By giving real-life examples of how customers achieved their goals, you are influencing the prospects into trying out your products or services. Here are some tips to write an engaging case study.
Adopt a storytelling approach when writing your case study
Keep it detailed and maintain a word count of at least 1000 words
Focus on showcasing the results and benefits
Include relevant data, images, and customer quotes to make it more appealing
Do not forget to conclude the case study with a relevant CTA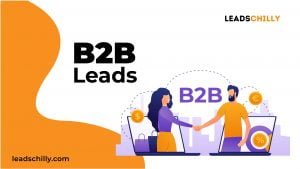 White papers usually contained detailed thought-leadership content that shares unique data and information. This type of content helps prospective customers understand any issue or solve a problem without any hassles.
Many B2B businesses are leveraging white papers for lead generation as it helps in imparting the right information to the prospects. Thus, helping them make informed purchasing decisions. According to the Content Preferences Survey Report, 71% of B2B buyers are referring to white papers for researching products to make purchasing decisions.
You can create a white paper for sharing industry statistics, presenting a simple solution to complex processes, sharing in-depth explanations of certain process workflows, and more.
Follow these tips to create an amazing white paper.
Choose an impactful topic. Remember you are educating the audience who are already familiar with the basics. Your topic should provide detailed insights or analysis of industry-specific terms and techniques.
Conduct thorough research to write insightful content that delivers value to the readers.
Connect with industry experts to make your content more engaging and credible.
Fact-check every sentence you write to ensure it's true and reliable.
Present the content in an easy-to-read format with the help of minimal design elements.
Checklists are yet another type of lead magnet that can capture excellent leads for your business. A checklist is a simple list of tasks or things that help individuals achieve their goals.
For example, social media marketing interns would love a checklist telling them the tasks they are required to carry out before publishing a post on social media.
Presented in bulleted lists, checklists serve as a productivity tool that can help your customers manage all the micro-tasks with ease. Here are a few tips to help you create a great checklist.
Set an objective for the checklist. Ensure that it helps the customers achieve their goals.
Structure out the content in proper order. Include sub-sections if required.
Write the content in an easy-to-understand language. Avoid jargon wherever possible.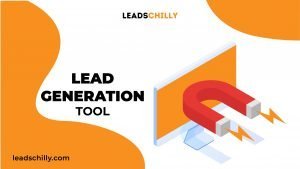 Webinars are considered to be the best medium for lead generation as it empowers businesses to interact with prospects in real-time. Hosting a webinar presents your business as an authority and makes you stand out from the competitors.
Whether you are hosting a workshop, giving a presentation, or providing training, webinars help you capture the attention of those prospects who are already interested in your products or services. Hence, you can gauge whether or not these prospects would fit your ideal customer profile.
To leverage webinars for successful lead generation,
Decide on webinar content. You can host educational webinars to teach some useful skills to the prospects. Focus on delivering value to the customers.
Include a subtle sales pitch towards the end of the webinar. Offer gifts, such as discount coupons, ebooks, or one-on-one consultation calls.
Create a webinar landing page providing the required information. Do not forget to include a registration form to collect contact information.
Leverage social media to promote the webinars. Create short teaser videos highlighting the topic, speakers, and more.
Once the webinar is over, thank the attendees for their participation
Follow up with the new leads on a timely basis and build long-term relationships with them.
Segment these leads into various categories based on their responses and share the same with the sales team for enhanced lead nurturing.
Nurture the Prospects with Sales Lead Tools
Once you have successfully managed to capture the prospects, it is time to nurture them. Lead nurturing is an essential component of the lead generation process. Leads management tool like LeadsChilly offers intuitive tools to segment your leads into various lists and devise a custom nurturing strategy based on their interests.
For example, you can devise personalized marketing campaigns to send emails to prospects using the email automation tool and track the progress in the intuitive CRM. Further, you can implement a chatbot to connect with the prospects in real-time and help them with their queries.
The sales lead tools stores everything, right from the first email message and chats to the customers' feedback, on their respective profiles and the same can be accessed in just a few clicks.
Manage your leads with an exclusive tool designed especially to deliver custom content to the leads and make the lead generation and management process more simpler and effective.